Car detailing in Winder, GA
Most people associate auto detailing with cleaning the inside of their vehicle, vacuuming the carpet, cleaning the console and dash, and hanging one of those fragrant tree deodorizers. Auto detailing entails so much more. At Akins Ford, we provide a variety of automobile detailing services. We keep the vehicle for the entire day to ensure that your car or truck is spotless on the inside and exterior. Look no further if you're wondering where you can get your car detailed in Winder, GA. Read ahead to learn more about car detailing in Winder, GA.
Interior car detailing features
Interior car detailing includes a lot of things. Some of these are-
Shampoo Carpets and Mats
Clean/Condition Leather Surfaces
Clean Door Jams & Windows
Clean out Vehicle Trunk
Machine Wash Exterior of Vehicle
Exterior car detailing features
Exterior detailing of a vehicle includes the following-
Machine Buff to remove surface scratches
Hand Wash Exterior
Clean & Dress Wheels & Tires
Hand Wax Exterior
Remove Average Road Tar
Wash, Wax, and Vacuum detailing
Vacuum Interior
Clean all Windows
Clean Door Jambs
Hand Wash Exterior
Clean and Dress Tires and Wheels
Other Car detailing in Winder GA
On top of all the detailing services already listed, Akins Ford has even more to offer you for your vehicle, and it doesn't have to be a Ford! They can repair your headlights if you need them. If you need scratches removed or a paint touch-up, they can help. Do you want your leather seats to be cleaned and conditioned? Akins Ford can help you with that. They can also provide you with a 3M Window Tint, which shades your windows up to the legal maximum of 35%, and clean any water stains or glass on your car. Finally, they may do odor treatment and interior detailing to eliminate any leftover odors in your vehicle.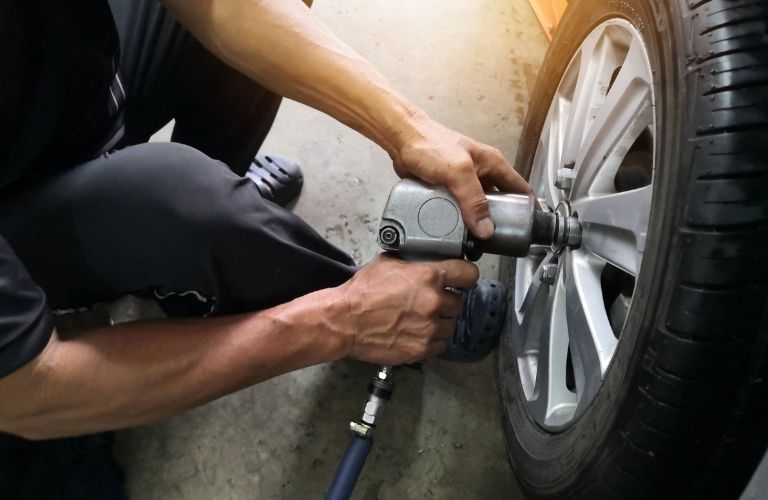 Schedule Service in Winder, GA
If you live in or around the Atlanta area and want to get your car detailed, you can visit us. We here at Akins Ford can do it for you. You can schedule a service online or by giving us a call at (770) 867-9137. Our team of experts will help get your vehicle back to tip-top shape at your earliest convenience. Meanwhile, you can also check out our service specials here at Akins Ford in Winder, GA!