The 2022 Ford Freightliner M2 106 is the latest and most awaited luxury Heavy Duty Truck. The Freightliner is widely regarded as a top-of-the-line business class truck with some of the best features in the industry. Explore the truck at Akins Ford, Winder, GA.
Features of the 2022 Ford Freightliner M2 106
The truck is a class of heavy-duty forestry bucket trucks with a primary focus on enabling tree management. The vehicle has a 22ft JERR-DAN XLP 6-ton carrier, which is 102″ wide. It comes with power windows, locks, mirrors, and a visually appealing chrome bumper, grille. It also has aluminum 19.5 LP tires and a 40-gallon aluminum fuel tank allowing long-distance coverage with ease.
---
Read More: Place A Custom Order For Your Truck
---
The truck provides one of the best in the industry, turning radii with a 55-degree wheel cut. It comes with a set-back front axle and a swept-back front fender. This offers easy wall-to-wall maneuverability, especially useful in suburbs and neighborhoods. The massive 2,500 square-inch tinted windshield and downward sloping aerodynamic hood produce a clear, wide-open view of the road proving ease of use for experienced and amateur drivers.
---
Read More: Get Your Online Credit Approved
---
Safety and Comfort
The truck also has hydraulic brakes and spring ride suspension for the best safety of the passenger and cargo.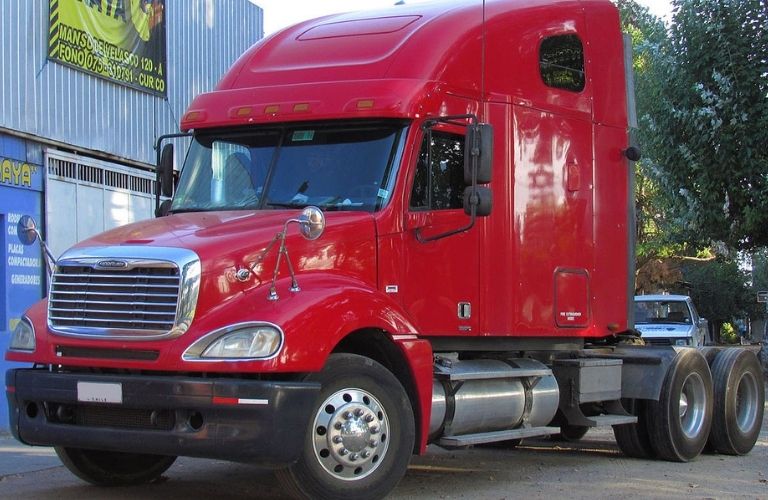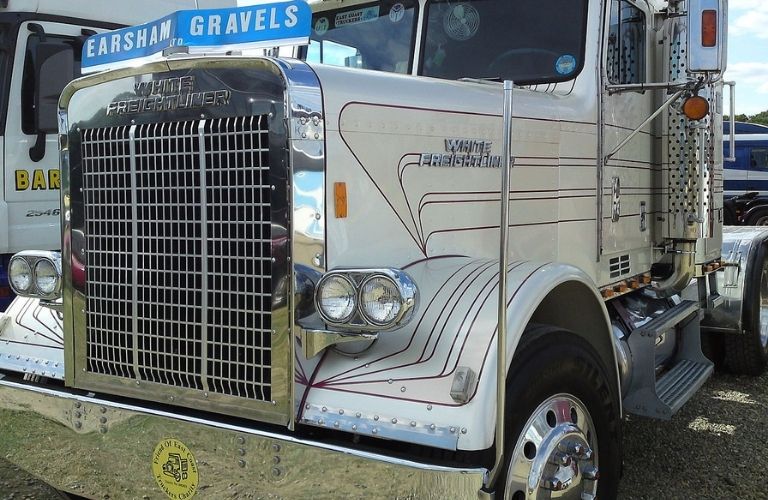 The interiors are complete with a cloth high back driver captain seat and a two-person passenger cloth seat with sufficient storage underneath. The heavy-duty truck comes with cruise control for the long road, tilt, and telescopic steering wheel along with an exhaust engine brake.
Cost of the 2022 Ford Freightliner M2 106
The truck is available at $80,276 at the Akins Ford dealership, including a service fee. Customers can place a custom order request, get the e-price and calculate the finance payments with a $0 down payment with approved credit. Learn more here.