Akins Ford Welcomes More Hybrid Vehicles and New Mustang Mach-E
By Product Expert | Posted in Ford, Hybrids & EVs on Thursday, March 4th, 2021 at 8:44 pm

What 2021 Model-Year Ford Vehicles Are Hybrid?
Nowadays most automakers have begun making the shift to hybrid, but Ford is among the elite players spearheading the electric movement in the United States. Fans can expect an explosion of new hybrid variant's across the company's catalog in upcoming years. Here we explore all of the hybrid Ford vehicles that our customers can find on our lot for model year 2021.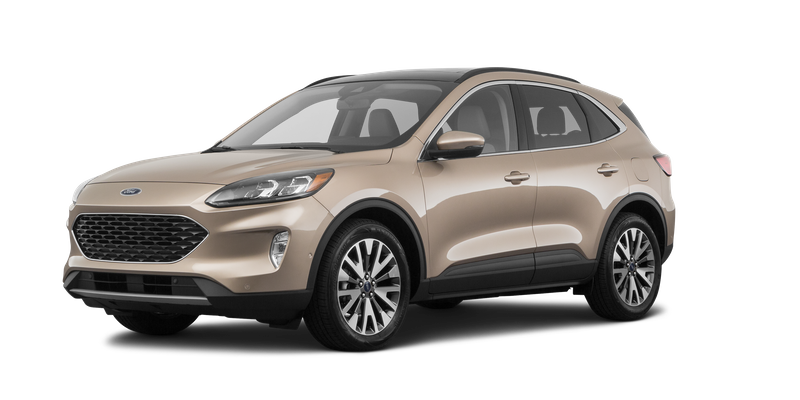 Ford Hybrid & Plug-In Hybrid Vehicles
As of model year 2021, Ford offers five hybrid electric models including the all-new F-150 Hybrid, Explorer Limited, Escape SE Hybrid, Escape SEL Hybrid, and Escape Titanium Hybrid. News of the Ford Fusion's demise means that the Escape Titanium Plug-In Hybrid becomes the lineup's only PHEV for the time being. 
Does Ford Offer an All-Electric Model?
The all-new 2021 Ford Mustang Mach-E is the company's first pure electric vehicle. The Mustang Mach-E earns an EPA-estimated range of at least 211 miles with that range reaching up to 300 miles for versions with the optional Extended-Range Battery. The navigation system will identify up-to-date public charging locations during trips and prompt owners to charge at the most convenient points on each drive, providing access to over 13,500 public charge stations in the FordPass charging network. 
Read More: How Long Does It Take to Charge the 2021 Ford Mustang Mach-E?
Shop Hybrid Models & EVs in Atlanta, GA
Shopping for a new hybrid or electric vehicle in the Atlanta area? Akins Ford is home to the largest selection of new Ford vehicles in the state of Georgia. Those interested can shop our full selection of new hybrid vehicles and EVs when they browse the various options in our online inventory. You can also reach out to our team of experts for more information on what the Ford lineup has to offer.