What 2020 Ford Vehicles Are Hybrid?
As the pressure mounts on automakers for more hybrid options, the Blue Oval steps up to the challenge this model year with new hybrid and plug-in hybrid versions of your favorite for SUVs. There's never been a better time for Atlanta-area drivers to upgrade their daily driver to something with the latest advanced fuel-saving technology. To get started, check out our list of 2020 Ford vehicles with hybrid capabilities.
Read More: 2021 Mustang Mach-E Becomes Ford's First All-Electric Crossover
2020 Ford Fusion Hybrid
Looking for a vehicle that goes the distance? Try the Ford hybrid that started it all. The 2020 Ford Fusion Hybrid achieves a driving range of up to 610 miles between fill-ups. Steering is sharp and direct, putting the drive experience on the sporty side of the spectrum. Also available, the Fusion Plug-In Hybrid has an EPA-estimated all-electric driving range of 26 miles.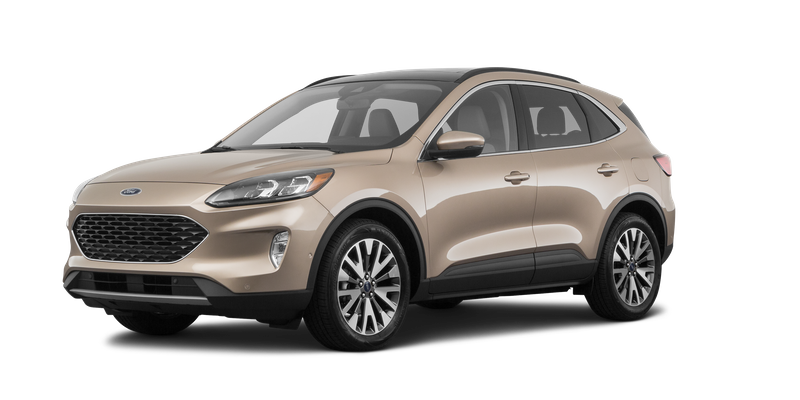 2020 Ford Escape Hybrid
After a brief hiatus, the original hybrid SUV is back! The 2020 Ford Escape Hybrid emerges with up to 44 mpg city, 37 mpg highway. That leaves us with 200 horsepower under the hood and an EPA-estimated driving range of over 550 miles. An Escape Plug-In Hybrid is also set to debut in the Spring of 2020 and is expected to reel in a best-in-class pure-electric range of over 30 miles.
2020 Ford Explorer Hybrid
Also joining the Blue Oval dynasty for 2020, the Ford Explorer Limited Hybrid enters the market as the first-ever electric-powered Explorer. The new Explorer Limited reaches up to 27 mpg city, 29 mpg highway – an impressive feat for an SUV of its size. Combine that with the Explorer's 18.0-gallon fuel tank, and the result is an impressive EPA-estimated driving range of over 500 miles. Power is in no shortage as the Limited's V6 engine + electric motor put out 322 horsepower and up to 5,600 lbs. max towing.
Read More: How Fuel-Efficient is the New 2020 Ford Explorer Hybrid SUV?